Worship through song has been missing from my morning time with the Lord for far too long. In the wee hours of the morning, when my brain has barely begun to function, let alone think about the One who created all things, starting with music is so helpful. Not only does my brain start functioning more quickly, but it brings my heart into a state of worship.
A few weeks ago, I put out a cry for help on Twitter and Facebook. I needed help creating a morning worship playlist.
I thought I would share my final playlist with you all. 🙂
My Top 10 Morning Worship Songs
Knees to the Earth by Watermark – Never fails to stir my heart. Filled with pure praise for our wonderful Savior. It's a prayer for God to be glorified in our lives. A prayer of devotion through song.
Invade by Watermark – I never start my day without listening to this song. As I seek to create a home that makes it impossible to not think about God, this song has become the theme song. I so desire for Jesus to fill each and every room. This song captures my heart and helps me to pray to God my heart's desire through song.
Consuming Fire by Hillsong – This has been one of my favorite songs since I was in high school. Even before I became a Christian, this song gave me goose pimples. It's a cry for the filling of the Holy Spirit to consume us and fill us with passion for God.

Faithful by Brooke Fraser – When I cannot sense the Lord's nearness, this song is a wonderful reminder to reach out in faith.
God Moves in a Mysterious Way by William Cowper – Wonderful reminder of God's sovereignty. Sometimes we cannot see where He is taking us, but He does work all things for our good.

Captivate Us by Watermark – In a world filled with many distractions, this song is a prayer for Jesus to captivate us by drawing us closer to Him.
Let Your Kingdom Come by Sovereign Grace Music – This song never fails to get me fired up to spread the name of Jesus. Lord use me as you will whatever the cost.

Your Love is Strong by Jon Foreman – Not only is Jon Foreman's voice artsy and soothing, his words are piercing! A beautiful rendition of the Lord's prayer with a wonderful reminder of God's love through the display of His glory in creation. It ends with a prayer for the lost. It's beautiful. Simply beautiful.

Pour Out by Shawn McDonald – Love crying out to God for His filling with the sound of Shawn's voice. Mark turned me on his music,and I'm so glad. It's beautiful.

Mended by Watermark – Reminder that God is Sovereign and He has not forgotten us. There will come a day when we will see His plan laid out before us, and we will praise and worship Him in all His glorious wisdom.
Before I begin Bible reading, I listen to one or two of these songs. It has truly helped to occupy my heart and mind with God; thus limiting the distractions of my mind.
What about you? Do you have a worship music playlist?
This post is linked to: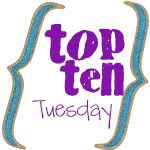 Find Intentional By Grace:
On Facebook: Intentional By Grace
On Twitter: @n10tionalgrace