A Step-By-Step Guide to Creating Healthy Meals for Your Family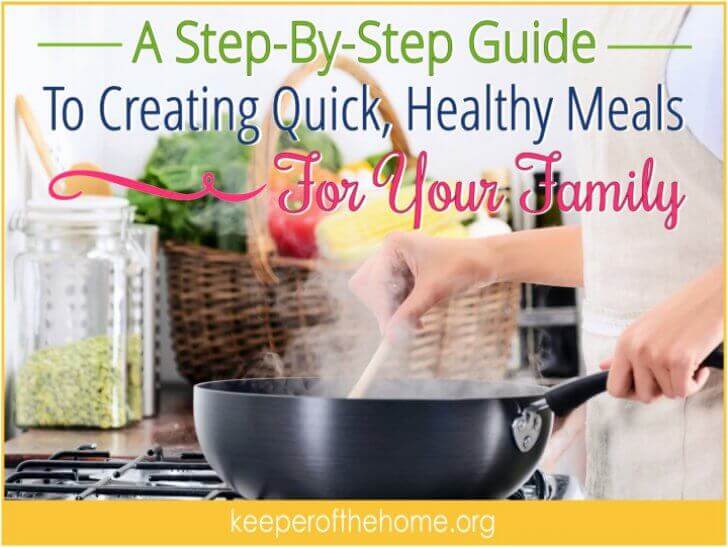 It's five o'clock. What's for dinner?
For many years, if I didn't have a menu plan with printed off recipes, when five o'clock rolled around we'd resort to going out to eat or grab carry out. We had the delivery pizza guy on speed dial and knew which nights had happy hour for cheap appetizers. I didn't know how to create healthy meals for my family without a detailed recipe telling me exactly what to do.
Fast forward a few years into our natural living journey, and I rarely make the same meal twice. I cook most all of our food from scratch, and I don't rely heavily on recipes to get dinner on the table for my family.
Do I love recipes? Yes, of course! I love trying new things and a written recipe can be easier to follow. It takes less brain power to just implement someone else's hard work.
But what about those nights you don't have a plan? What about those seasons of life where you just need to get something healthy on the table but didn't have time to scour the recipe books or Internet for fresh ideas? What if you just need a simple, quick meal right now?
Create your own quick, healthy meal from what you have on hand!
Let me teach you how! Remember I relied on recipes heavily for years to get me through the dinner hour. If I can do this, then I know you can.
Head on over to Keeper of the Home to read the rest of this post! Click here to continue reading.