Fall Term for Seminary Begins Monday
Fall Quarter of seminary starts Monday, and if I'm totally honest, I'm a wee bit nervous.
I've been eyeing the calendar all month debating with myself if this is really the right time to be doing seminary. I've had a lot of doubts leading up to this particular term, but as I've sat with my journal and with the Lord, I keep coming back to the reality that I'm just nervous.
I'm nervous about adding seminary work back into my days. (I've found such a good rhythm during this three-week break that I feel myself resisting the change and the potential of upending the apple cart.)
I'm nervous about the adjustment for my family. (Schoolwork isn't something I can put off. When school is in session, I have deadlines and less flexibility. This was a hard balance over the summer, but I've already made an adjustment in taking just one class instead of two.)
I'm nervous that I won't understand a thing and flunk the entire course. (While somewhat irrational, I tried getting a jump-start on my reading for the first week today, and I couldn't pronounce half the words on the first page. Yeesh!)
I'm nervous about the class size. (The summer quarter classes were inevitably smaller in size. I only have a handful of people to interact with. I counted how many students are in my class this quarter last night. There are about 60 people. That's a lot of perspectives, and I know it's going to be challenging to interact with such a huge pool of forum discussions each week.)
I'm nervous about all the unknowns. (The summer felt fun because the classes weren't super heady, but Old Testament is by nature a heady, controversial topic. Plus, I have little to no background in the Old Testament except for my own study of the Bible and the one Old Testament class I took in college. I didn't do well in it, so that's coming with me into this class. I also don't know if I'm going to be able to manage even one class on top of our homeschool year needs. But I can't know unless I try.)
Writing all of this out is helpful to me because I can see what's really going on (and it isn't that I'm "doing too much").
I shared on Instagram this week about a cycle of thought I've been caught in for a very long time: fear→shame→anger→control. You can read that post here.

Being nervous about new things, hard things, and uncertain things is normal. Totally, totally normal human behavior. There is no shame in being nervous, but here in this space of vulnerability, I am reminding myself that fear is a liar. And I don't have to make decisions from a space of fear.
Taking time to write out what's making me nervous about the start of the fall quarter helps me to see where fear is rearing its ugly head, yes, but it also allows me to acknowledge what I have control over and what I don't. It helps me see where I am believing lies that need to be replaced with truth, and it helps me to see what I need to hand over to the Lord.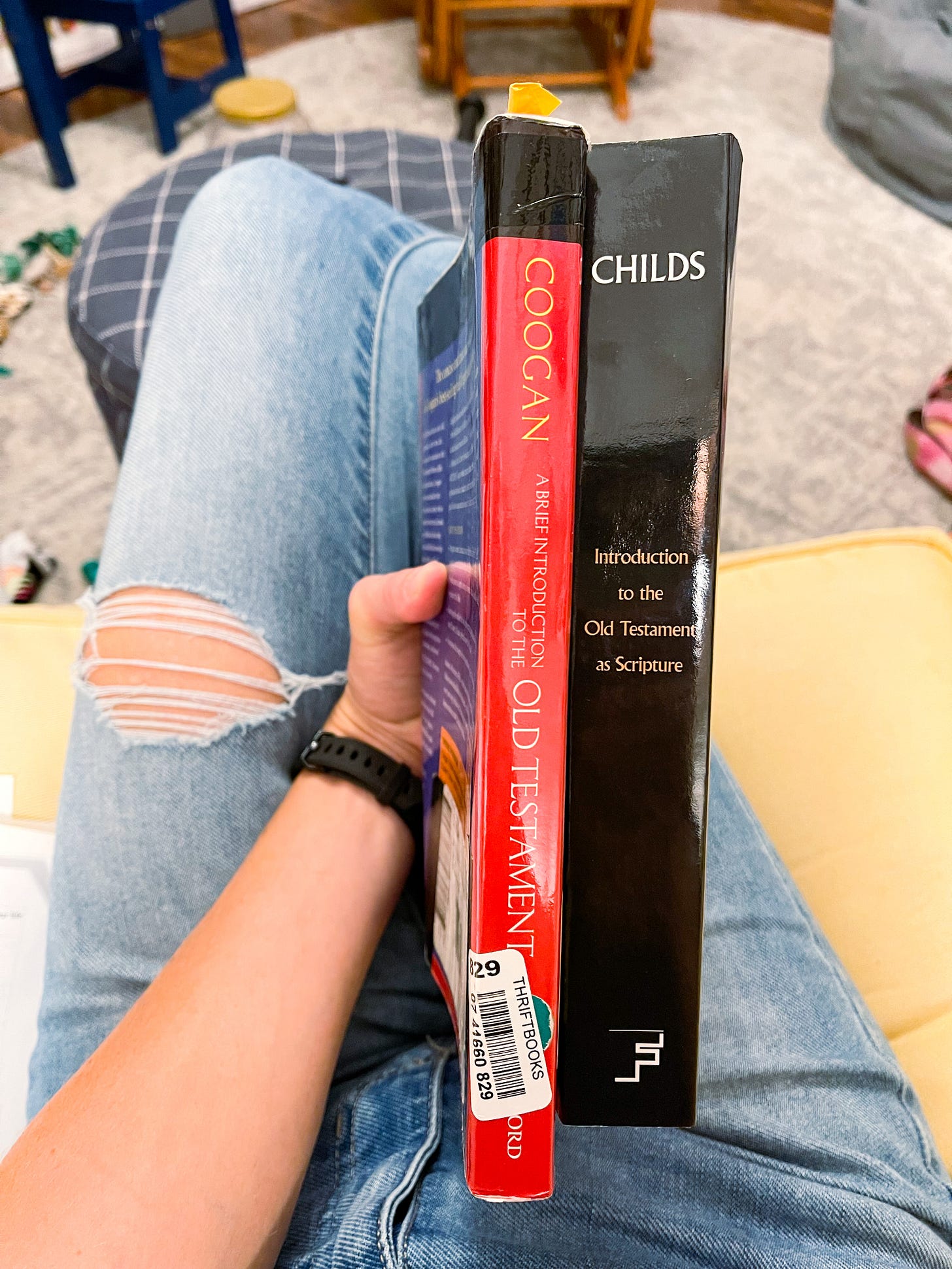 I don't know how this new quarter is going to go. I'm nervous, but I'm going to refresh myself in the Lord this weekend. And each time I'm tempted to grovel in the trough of my despair, I will see it as one more chance I get to return to God. For this is His beckoning call to His people: to return to Him so that He might refresh us in His presence. (Acts 3:19).
As you enter your weekend, consider the places you might be lacking peace.
Are you nervous, too, about something? Do you have a decision you need to make? Are you facing a field of unknowns?
Choose now to not let fear have its way. Welcome a Sabbath rest this weekend and refresh yourself in His presence.
Take time to journal what's going on in your life. Then, look at what you've written down and ask yourself, "What do I have control over?" and "What do I not have control over?" Do you see any lies that need to be replaced with truth in what you journaled?
If you have time, I recommend meditating on Acts 3:17-26. Notice what is available to those who believe in Jesus.
I don't know what you're facing, but I do know the One who wants to face it with you. Draw near to Jesus and let Him refresh you in His presence this weekend.