2022-2023 Homeschool Curriculum Choices (6th, 4th, 1st, & Toddler)
In this blog post, I am sharing my homeschool curriculum choices for the 2022-2023 school year for my 6th, 4th, and 1st graders (with a toddler tagalong).
We are entering our seventh official year of homeschooling. We've already kicked off our new year, and today I want to share with you my homeschool curriculum choices for the 2022-2023 school year.
Over the last couple of years, I've shared the homeschool curriculum choices I've made for each child in separate posts. This year I'm combining everything into one post because that's precisely how we are navigating homeschool this year: lots of together subjects!
Last year, I shared that we didn't spend a lot of our homeschool days learning together. This was something I didn't particularly care for in our homeschool, but it was the right choice for my kids and me for a couple of years. I'm excited to change that this year though!
Some things to note:
Overall, I would say that I follow loosely Charlotte Mason's philosophy of education. We spend a lot of time outside, nature journaling, and learning through living books. There is very little busy work in our homeschool curriculum choices. I try to think about how we naturally function in life and implement that style of content in our homeschool room.
I am currently going through the Master of Divinity program at Fuller Theological Seminary and running our small business alongside my husband. This means homeschooling is not the only thing I do during the day. As I planned for the 2022-2023 homeschool year, I knew I needed to keep it simple and do as much together as I possibly could. Awaking Wonder by Sally Clarkson really helped me figure out how to outline our year to ensure we were covering everything we needed to while affording me the time I need to attend to other things. If you haven't read her book, you might check it out. I found it really helpful.
This year I have a 6th grader, 4th grader, and 1st grader. We plan to do our formal school time while the (almost) two year old naps in the afternoon. I've allotted 90 minutes of our day to do lessons together, and so far it's going really well. I will be sharing our new rhythm and routine in a future post, so stay tuned.
Our Homeschool Curriculum Choices for 2022-2023
I am a participant in the Amazon Services LLC Associates Program, an affiliate advertising program designed to provide a means for me to earn fees by linking to Amazon.com and affiliated sites. I am also an affiliate of other affiliate programs for individual companies. You can see my full disclosure policy here.
Bible
I am really excited about what we're using for Bible this year. Are you ready?
We're using the Bible. 😉
That's it! Well, and journals, pens, and highlighters, but we're just going to read the Bible and study it together this year.
My friend Liz at Steadfast Family shared an excellent post on how to teach your kids the whole Bible. She's also been sharing about it on Instagram this summer, and I quickly became convinced this was how I wanted to do Bible with my kids starting this school year.
In her blog post she shares a simple method for studying the Bible with your kids: review, read, retell, react, and record. I downloaded her free printable to help me remember, and we follow this pattern each day. We review what we read the day before, we read our new text for the day, they narrate what they heard, we discuss what the text means, and then they each record something in their journal. Super simple, but super rich!
We are currently studying Genesis 1 together, and all of my kids tell me it's their favorite part of the day. I'm loosely using this 5-day chronological Bible reading plan as my guide. We don't read whole chapters at a time, so we won't complete an entire day's reading according to the plan. However, I will guide us through our daily reading based on where we are in the Bible chronologically. For example, after we finish studying Genesis 1 and 2, we will pick up Psalm 19, then Mark 1. Once we've done those, we'll go back to Genesis and work our way through chapters 3, 4, and 5. Then, we'll just keep going until maybe one day we've completed an entire chronological study of the Bible together.
Resources I Recommend:
Language Arts
I adhere very closely (to the best of my knowledge anyway) to Charlotte Mason's philosophy for language arts. I have found this scope and sequence for language arts from Ambleside Online to be very helpful.
In our homeschool, we cover most of language arts (spelling, vocabulary, grammar, composition, handwriting, listening, and speaking) through copywork and narrations (oral narrations for everyone, and additional written narrations for my 6th grader). I don't tackle each component of language arts with a separate curriculum. What has helped me to simplify how I choose curriculum in this particular subject area is to define language arts.
Language Arts: the art of communicating ideas proficiently and effectively through language.
Therefore, the list of curricula you'll find below is simply the resources I draw from, but the bulk of language arts is taught through the reading of good books and having the children narrate them back to me.
Copywork & Handwriting:
4th & 6th grader: I use the books we're reading together to create copywork for them. I type it up in a Word document with lines for writing. This term we are copying sentences from the following books: Pagoo by Holling C. Holling, Richard Halliburton's Book of Marvels: the Occident by Richard Halliburton, American Tall Tales by Mary Osborne Pope, and others.
4th grader: My second son wants to learn cursive, so I have The Good & the Beautiful, Level 3 for him to do in addition to his copywork.
1st grader: I use The Good and the Beautiful, Level 1 with her to work on penmanship and occasional copywork. She also copies various sentences from our Treehouse Schoolhouse Curriculum (see below), scripture from our Bible time, etc.
Grammar:
4th & 6th grader: I am combining my older children for some focused instruction time in grammar. I want to shore up the nine parts of speech with my 6th grader and give my 4th grader more exposure to them. I'll be using IEW Fix-It Grammar, Level 2 and Intermediate Language Lessons by Emma Serl. The latter choice could stand on its own, but I chose to add Fix-It Grammar because correcting sentences is one of the best ways to apply grammar concepts you're learning. Although I could have my children correct their own sentences, I have found that having other people's writing to correct is less emotional. This means they can freely correct the sentences and re-write them without worrying or fretting over their own mistakes. Having your work edited is an emotional thing for any writer to overcome, so I wanted to free that emotional part up for my kids. They have the rest of their lives to get their writing red inked!
1st grader: I will be using First Language Lessons, Level 1 with her. I really liked using this with my older boys, and I think it builds a good basic foundation. I also love that it incorporates copywork, poetry memorization, and narration. She will also listen when we do the Intermediate Language Lessons and participate when she wants to.
Playing With Language:
6th grader: My oldest is very interested in creative writing. He has taken several writing workshops with Steven K. Smith and loves filling notebooks with story ideas. He has asked me to set aside 30 minutes a week to share the things we're writing with one another. I love this kid! He wants me to write fiction though… Right now I'm working on my seminary degree, so he might have to settle on me sharing my seminary papers with him. Regardless, he's very interested in writing, so I am running with it. I picked up Story Starters by Karen Andreola at the Virginia Homeschool Convention's Used Curriculum Sale this summer, and he's excited to try it.
4th Grader: I am going to let him start playing with writing using simple journal prompts I have created for him. He's a little more timid when it comes to writing, so this year is all about getting comfortable with a blank page and making lots of mistakes.
All of them: I use poetry memorization as another way to play with language and build their speaking skills. I really love IEW's Linguistic Development Through Poetry Memorization. My 6th grader will be tackling Level 2 and my 4th grader will be starting Level 1. My 1st grader will join in with my 4th grader if she wants, but her poems to memorize are in the First Language Lessons, Level 1 book.
Reading Instruction:
1st grader: We are working our way through the All About Reading Curriculum, Level 1. We made it about halfway through last school year, so we're just picking up where we left off. I've used this curriculum with all of my children, and I highly recommend it. When we start Level 2 for reading, I might pull in All About Spelling, Level 1 with her. I've found a basic introduction to spelling helps jumpstart learning to spell through copywork (at least for my kids).
Resources I Recommend:
Math
Admittedly, this is my least favorite homeschool subject to choose curriculum for. Not because I don't like math, but because I have yet to find a curriculum that I actually like. There are pros and cons to all of the curricula I've chosen over the years, and I've found holes in all of them.
Therefore, this year I've chosen to decide on the math concepts my kids need to grasp this year, and then use whichever curriculum is needed to meet those needs. (I think someone reading this is going to be really concerned for us, but it worked for us really well last year and I'm going with it again this year.)
6th grader: I will be using Right Start Math Level E for the bulk of his math work. But I will be supplementing with some lessons from Math-U-See Epsilon and Zeta.
4th grader: I will be finishing Math-U-See Gamma with him, and then move on to Delta when we finish. I will supplement his math with Right Start Math Level C or D. Our overall focus for the year is to shore up math facts because, without those, all math is hard! I will use Kate Snow's series, flashcards, and games from Right Start Math curriculum to do this.
1st grader: She's almost finished with Right Start Math Level A, so we'll keep working through that together, and move on to Level B when she's done. I'm also incorporating some lessons from Math for a Living Education, Level 1, and Math-U-See Alpha.
Overall, I like the Right Start Math curriculum, but sometimes I just need to take a break from it. It's very teacher intensive. I already have all of the curricula on-hand that I mentioned above from all our experimenting, so I'm not purchasing anything extra to take this approach this year.
I also find Right Start Math difficult in the transition phase before math facts are solid (particularly multiplication and division). Math-U-See does a good job in that phase, which is why I'm using it with my 4th grader instead of Right Start Math. But Math-U-See is weak in the practical application of math, so I'll supplement with Right Start Math for him.
Not sure if that made sense to anyone, but I wanted to share in case you're finding yourself frustrated with math curriculum. It's maybe not the ideal way to do math, but this is my reality that I'm leaning into. I feel good about it.
Foreign Language
We have dabbled in this subject in the past using Duolingo, and other fit starts of ideas I've had. However, this year I am putting focused effort into creating the habit of learning a new language.
We have chosen to focus on Spanish as a family, and I'm using Talkboxmom.com resources to do this. All of my kids are involved, plus the toddler. So far it's going really well!
If you decide to try it, use this code REFZBZDG285MT at checkout and get $15 off.
Latin
My oldest actually asked to learn Latin last year, so we are moving it into our schedule for this school year. I am using Visual Latin from Compass Classroom for both my 4th and 6th graders.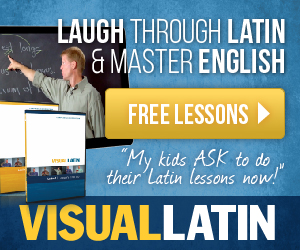 Science, History, & Geography
I have decided not to use a typical curriculum for these subjects this year. I will be choosing books to read aloud together, and I will use those books to teach history, geography, and science. I'm going to list below the books I will be reading aloud plus the resources I will pull from to layer into our learning time. But overall, we're going to read the books and see where they take us!
By the way, this is the primary takeaway I pulled from Sally Clarkson's book, Awaking Wonder. I think we're going to cover more ground peacefully approaching our learning time together this way.
Books I'm Reading Aloud
Science:
Biographies:
Culture:
History:
Literature:
To be honest, I feel like maybe I've chosen too many books, but I've never planned a school year this way. I would rather have too many than not enough to start with. We'll have to see how it goes! These books will be our launching pads for study this year. I can't wait to see where they take us!
Independent Reading
Finally, each of my older boys will have additional reading I want them to do on their own. They will read these in the afternoon and then narrate to me when we gather for together time.
6th Grader Independent Reading List
4th Grader Independent Reading List
What about you? What homeschool curriculum choices did you make this year? I'd love to hear your thoughts and questions! Just leave them in the comment box below!
Do you need help planning your homeschool year, or making homeschool curriculum choices?
My homeschool planning guide will help you ​get crystal clear on where you are now and where you want to be in your homeschooling journey. It's filled with guiding questions, checklists, and everything you need to plan your homeschool year, including a guide to making your own homeschool curriculum choices!
Other posts you might be interested in to help you with your homeschool curriculum choices: